We've implemented changes following some great player feedback!
We had a great time during our last playtest and received a lot of really great feedback from our players. We've since implemented some of the suggestions given and are excited to showcase those changes and more!
Player ship vitals have been updated in the UI and should be more visible and obvious. Previously, armour and shields were displayed in the center of the screen around the targeting reticle; this was great in concept, but didn't feel right in the flow of combat. Now, ship vitals are prominently displayed at the bottom center of the screen for quick reference.
The targeting reticle itself has received a bit of an overhaul. As mentioned before, ship vitals have been relocated while both speed and heat remain. Speed and heat are now fixed on both sides of the aiming reticle, allowing players to focus on aim while still keeping an eye on speed and weapon heat management.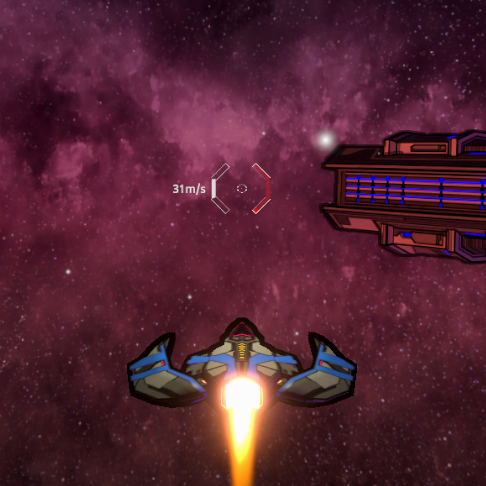 Finally, barge vitals UI display has been completely overhauled. It's now much easier to see both friendly and enemy barge health, as well as resources gathered by both teams.

We've got a lot in store over the coming months so keep your eyes peeled and ear to the ground for more updates on development. Make sure to follow us on social media and join the Age of Ascent Discord for the latest on all things Age of Ascent.
Join us at our next playtest on 16Oct21 and see how you like the new UI approach!