Join us at www.ageofascent.com  for a 30 min playtest Saturday, Feb 21, 2014 at 8pm UTC, 2pm Central US, 3pm East US, 8pm UK
Your Europa reclamation operation is under attack, fight off the invaders before they seize control of your carefully captured asteroids!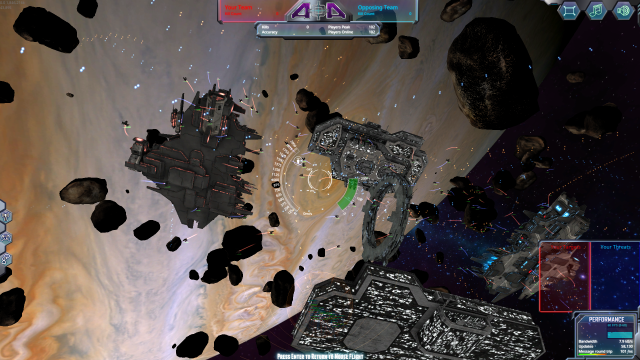 RELEASE NOTES
Added asteroids to the mix
Top velocity remains to 1000m/s and 2000m/s at turbo (up to 4,473 miles/hr)
Shield regeneration rate reduced to 25% (+0.5 sec)
Turbo cooldown increased by 10 seconds
Acceleration and deceleration rates increased to match increased speeds
Hope you have fun!
If you want to know the bigger picture and where we are heading don't forget to check out: About Age of Ascent
Thank you all for joining us on this journey!
Discuss this release in our forums: Age of Ascent: Pre-Alpha feedback thread